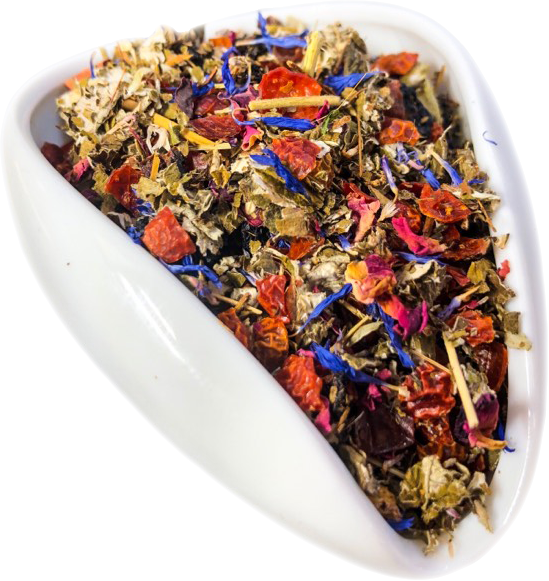 Description
Black Forest Berry tea is a brilliant combo of herbs and forest berries making an excellent hot or iced tea. The first sip will flood your taste buds with luscious berries accompanied by a smooth and creamy finish. Visually alluring with a fabulous bouquet, this tea is the full package.
Pro-tip: Make a cold brew iced tea!

1. Pour cold water into a container.
2. Add 1tsp per 8oz of cold water.
3. Put the container in the fridge overnight. We recommend 8-12 hours.
4. Strain tea to remove the loose leaf.
5. Add honey or sugar for sweet tea.
6. Enjoy!
Ingredients: Rose petals, blueberries, cherries, rose hips, blue mallow blossoms, strawberry leaves, raspberry leaves with strawberry, blackberry and raspberry flavoring.
Country of Origin: USA
Caffeine Free
1-1.5tsp per 8oz of water
Makes 25-30 cups
Steeping Time: 3-4min
Water Temp: 175-185