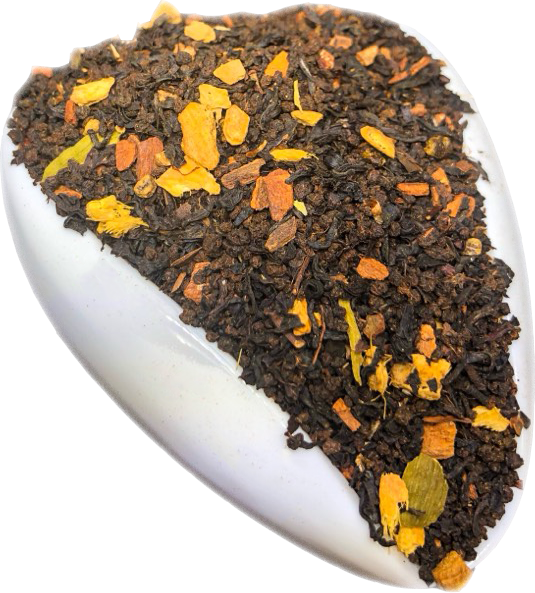 Description
This classic chai tea derives from British occupied India in the 1800s. The British were so frustrated with the trading conditions with China. To relieve the dependency of tea from China, the British started to grow tea in the mountainous region of India. Local Inidain groups decided to take a stab at the tea accompanied with their blends of "healing herbs." Chai tea caught on pretty fast after that. Masala Chai is perfect straight or with milk and sweetener.
Black tea, ginger root, cinnamon, green cardamom and cinnamon, ginger and vanilla flavor.
Steep Time: 3min
Water Temp: 212
Country of Origin: India.