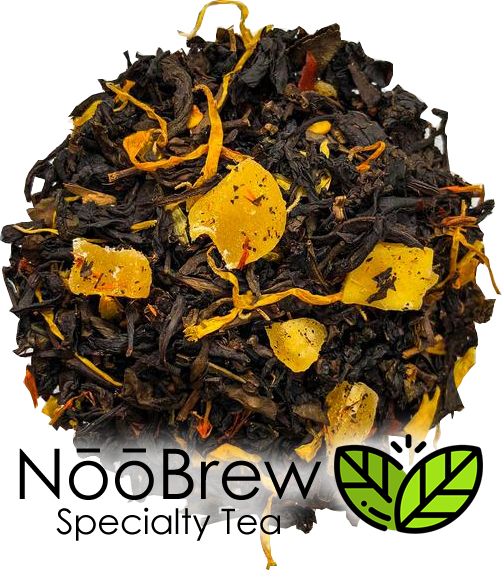 Description
A semi-sweet caramelized mango flavor with complex earthy undertones stemming from the perfectly oxidized oolong while a light dry heat from the chili flakes takes the finish. A wonderfully weird tea that will certainly clear your sinuses and warm your soul.
Protip: Add a shot of whiskey (we prefer Jameson), a tablespoon of honey, a squeeze of lemon, and a cinnamon stick for a fun, warm, adult beverage.
Ingredients: oolong, smoked mango, marigold petals, safflower, chili flakes with natural flavors.
Steep Time: 3-4min
Water Temp: 195-212
Country of Origin: China